The token sale juggernaut continues, and although there were no records broken following the momentous Filecoin offering on which we reported last week, it was nonetheless an action-packed seven days. Take Decentraland as just one example; the Ethereum-powered virtual reality platform managed to raise an astonishing $24 million in just 35 seconds of its token sale campaign. In fact, it was so popular that many investors were left out in the cold, unable to acquire their tokens after the event quickly sold out.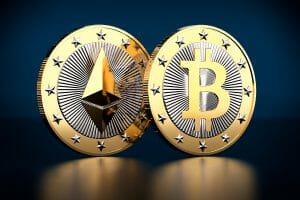 Following swiftly on the back of the "SEC-compliant" Filecoin token sale, Tuesday saw blockchain-based developers of distributed applications BlockMason announce what is thought to be the first SEC-compliant public American token sale event for their product the Credit Protocol. This means that unlike the Filecoin token sale, which was only open to accredit investors, Blockmason's Credit Protocol token offering will be open to the general public, which is a major leap forward in satisfying both investor inclusivity and regulatory compliance. The Credit Protocol enables the creation, tracking, and settling of debts on the blockchain. Its compliance with the SEC is ensured thanks to having already released numerous working products and distributed applications before this token sale. Furthermore, the token sale's legal standing is further bolstered by the fact that Credit Protocol Tokens (CPT) are used for operating and using the Credit Protocol network, and not for investment purposes.
The SEC itself has also provided some more clarity on its view of token sales.
According to popular cryptocurrency website The Merkle, a new statement from the U.S. regulatory agency has clarified what it hopes to accomplish with regards to token sale regulation in the long run. It is reportedly concerned the most with mitigating the risks that emerge from such events, including fake pitches and hard sells. While this does not mean further regulation from the SEC is around the corner, it should provide some reassurance to investors who are considering whether to participate in a US-based token sale, that there is likely to be recourse from being the victim of a fraudulent event. That said, the SEC is also keen for investors to ask themselves whether there is a viable way for them to get their money back if required.
And it seems that some parties are already making the necessary changes in anticipation of further SEC regulation. Following the commission's recent pronouncements on token sales, leading digital asset exchange ShapeShift announced last week that it will be reviewing the tokens that it currently supports on its platform. Indeed, ShapeShift believes that new definitions will emerge related to token as the technology continues to emerge and regulators apply more rules. As such, the start-up announced in an online post that it needs to make changes to ensure its service is not mischaracterised as a securities exchange, which in turn means that it is likely to "delist some types of tokens from the platform". To determine what constitutes a security on the platform, it will adopt the "Howey Test" on all existing tokens and new tokens it lists in the future, which is the same test run by the SEC. Under the Howey Test, a transaction is classified as security if it's an investment of money; there is an expectation of profit; the investment of money is a common enterprise; and the profit comes solely from the effort of the seller or third parties.
Arguably the most interesting token sale that is due to be launched – and which showcases the breadth of applications that can be potentially covered by blockchain – is a project called VOTES, a democratic voting platform. The idea behind the project is to use blockchain and smart contracts as the basis for transparency and tamper-resistance in the voting process, whether it be for national elections or for local polling. Indeed, even private companies that rely on voting data, such as marketing polls and surveys, could benefit. While the VOTES team also lists additional use cases including conducting exams at universities, shareholders voting, testing and questionnaire for employees and sociological surveys. Clearly such a mechanism would have immense societal benefits, particularly in countries/industries where corruption of the voting system is a serious problem. The VOTES pre-token sale event is now underway, and will remain open until the end of the month.
For those investors interested in participating in blockchain / token sale conferences,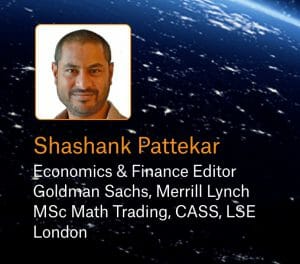 Stockholm's Blockchain & Bitcoin Conference on September 7th will provide just such an event. The conference will be mainly focusing on the hot topic of token sales. The Smile-Expo company event, which has organised multiple blockchain conferences across Europe, will host some of the industry's luminaries who will share their experiences of hosting successful token sale campaigns, as well as providing analysis regarding the future prospects of token sales.