You would be forgiven for thinking that you're experiencing a case of déjà vu, after last week's market movements proved to be almost a repetition of the previous week's events. Yet again, Bitcoin scaled new heights, hitting an all-time high of $4483 on Thursday. And yet again, the market cap for the entire cryptocurrency complex set a new record, in excess of $147.2 million. To provide some real-world context, moreover, Bitcoin's market cap of around $70 billion puts it on par with S&P 500 stalwarts Netflix and PayPal.
But while Bitcoin continued rallying, last week was arguably more about the story of Bitcoin Cash (BCH), the new cryptocurrency that was created from the August 1st fork of Bitcoin. Having traded consistently around $300 during the first half of the week, BCH suddenly sprung into life on Thursday. Two days later, it was trading just shy of $1000. There is one main reason underlying this trend – as blocks on the BCH blockchain continue to be processed, the mining of such blocks is becoming more profitable. Reports suggest that as the price of BCH rose last week, miners apportioned more of their computing power to the BCH blockchain, rather than to Bitcoin. And after a specific block was mined over the weekend (block #479808), a trigger was induced that substantially reduced the difficulty of mining BCH blocks compared with those on the Bitcoin chain. BCH miners will thus earn significantly more by mining BCH than they would Bitcoin, and as they switch over to BCH, the increased processing power and lower transaction fees are likely to drive more investors to Bitcoin Cash.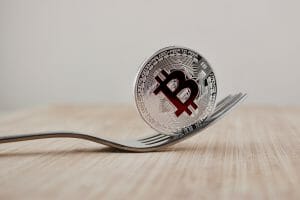 And while it has been an eventful few weeks for Bitcoin and BCH, it has been a relatively more sedate period for Ethereum. Having dipped to a recent low of $150 in July, it has since recovered and remained stable around the $300 mark. But that didn't stop Ethereum founder Vitalik Buterin from sharing his thoughts about his platform and cryptocurrencies in general last week. Buterin sees much of the value of cryptocurrency and blockchain for payments as not being within countries, but between them, "Crypto is really great for very easily and efficiently sending money across any borders in a standardised way, and Ethereum-style systems can extend that from just payments to more complex forms of applications and smart contracts". And as for Ethereum, the founder expects to be making some significant improvements to the platform over the coming weeks. For instance, new programming languages are set to be introduced, such as Viper, Bamboo, and LLL, while the existing language Solidity will also undergo improvements. Hopefully such upgrades will allow for a greater range of decentralised applications to be able to run on the Ethereum platform.
Swiss lender Falcon Private Bank, meanwhile, announced on Thursday that it was extending its blockchain asset management services to enable its customers to access three new cryptocurrencies.
The bank garnered much attention last month when it became the world's first bank to allow their clients to use their holdings to buy and hold Bitcoin within their Falcon portfolios. And now, the bank has expanded this service to include popular coins Litecoin, Ether, and Bitcoin Cash, largely in response to the positive feedback it has received to date far from customers using the Bitcoin service. Investors looking for an integrated and expanding cryptocurrency service from their bank, as well as the opportunity to diversify their holdings, would do well to review the offering available from Falcon, a bank that has a solid $14 billion of assets under its management.
It's been a busy week for Australia as far as cryptocurrency regulation is concerned. On Thursday, it was revealed that the government will strengthen its anti-money laundering and counter-terrorism laws through a proposed amendment that will bring specific cryptocurrency regulation under the remit of Australian law. The proposal seeks to lay out a clear definition of what a digital currency constitutes, including a "a digital representation of value that functions as a medium of exchange, a store of economic value, or a unit of account; and is not issued by or under the authority of a government body". It also provides tough rules for digital currency exchanges operating in Australia, including the mandate that they register with the Australian Transaction and Reports Analysis Centre (AUSTRAC), and that unregistered exchanges will be subject to harsh penalties, including imprisonment for 2 years for first time offenders, and 7 years for repeat offenders.
Such reforms are clearly welcome for keeping cryptocurrency markets free of financing of organized crime and terrorism, activities that they have unfortunately been associated with too closely over the last few years. The moves by Australia also follow similar measures taken by other countries. April saw Japan approve Bitcoin as a form of payment across the country, as well as implement strict regulations on Bitcoin exchanges in accordance with AML and Know Your Customer (KYC) requirements. China's central bank, meanwhile, has investigated the operation of Bitcoin exchanges within the country, prompting exchanges to cease Bitcoin withdrawals and enhance their systems to remain in compliance with AML and KYC requirements. And member nations of the EU are also considering imposing new rules for Bitcoin exchanges within the region as part of its Fourth Anti-Money Laundering Directive.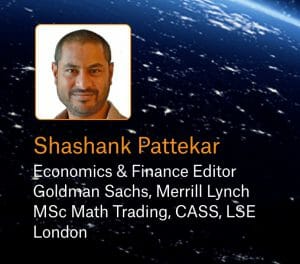 But while regulation of Bitcoin exchanges grows in some countries, the first Bitcoin exchanges are taking off in others. Thursday saw the welcome news surface that Egypt will launch its first exchange, Bitcoin Egypt, in September. Although the exchange's co-founder Rami Khalil stated that he is still "waiting on the Egyptian government to set some kind of regulations", he was also convinced that "Cryptoassets are happening whether the Egyptian government joins in or not", despite the lack of any regulatory framework in the country for cryptocurrency. The Egyptian pound has dropped dramatically in recent months – by over 50% since November – which makes Bitcoin Egypt an ideal solution for those looking to adopt digital currencies instead of having to rely on – and suffer from – exposure to government-backed fiat currency.