Cryptocurrency markets continued their upward march last week. While Bitcoin ended up falling agonisingly short of its all-time high on Friday (which was set during the previous week), the overall market capitalisation for all cryptocurrency markets set a new record of $158.5 billion. That constitutes an astonishing 795% growth rate in market cap for 2017. And while Bitcoin may not have set any new records during the last week, major altcoins Litecoin and Monero both managed set new highs respectively, thus underlining the broad interest investors are showing across the board in digital currencies.
That being said, Bitcoin continues to generate the most profound news of the week. After years of debate, drama and testing, Bitcoin's scaling solution Segregated Witness (SegWit) finally went live on the network on Wednesday. Many have welcomed the upgrade, arguing that it will improve both Bitcoin scalability and security in processing transactions. According to Blockstack co-founder Ryan Shea, SegWit will lead to several specific enhancements such as the optimisation of signature hashing for linear scalability, a safer ecosystem for hardware wallets, enhanced upgradeability, and bandwidth reductions for nodes. Furthermore, the Lightning Network, which provides payment channels to move transactions off the blockchain and thus potentially boost Bitcoin's capacity to millions of transactions per second, can finally be implemented by Bitcoin applications, now that SegWit is finally in place.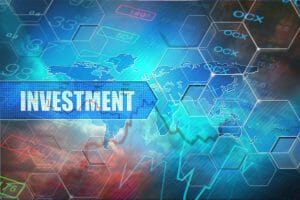 We have been acknowledging the truly global, "barrier-less" nature of blockchain in our market reviews, such as Papua New Guinea's interest in the technology which we noted at the beginning of August. And it seems that PNG's interest continues to grow with relish. Last week, the governor of the country's central bank Loi M. Bakani led a seminar in demonstration of the country's commitment to the technology, introducing the PNG Digital Commerce and Cryptocurrency Association, and discussing blockchain experimentation by the Bank of PNG. The central bank also discussed the results of recent research that hypothesises the potential creation of the "BitKina" – a new national cryptocurrency.
According to Ole Rummel, director of macroeconomic and monetary policy management at the South East Asian Central Banks Research and Training Center, a scenario whereby bitcoin and other cryptocurrencies will exist in tandem with a national cryptocurrency, such as the BitKina, and traditional fiat currency, could materialise in the future. This, according to Rummel, would allow the exchange rate between the Kina (PNG's current fiat currency) and the BitKina to float freely against each other, which could be used as a monetary policy instrument tool by the central bank, alongside the potential to adopt negative interest rates if so required. This would increase the range of tools central banks have at their disposal to manage their respective economies.
And it's not just PNG that recently revealed exploratory plans for a national cryptocurrency. On Wednesday, reports surfaced that the government of Estonia is seriously considering the integration of a nationally backed digital currency with its country-wide digital identification programme. Estonia has become somewhat of a global digital hub in recent years, and the proposal to create the nationally backed digital currency "EstCoin". The government has now created a page on its website for the proposal, where interested parties can join a mailing list to receive the latest updates, read comments from Vitalik Buterin, and access the application form for Estonia's blockchain-based e-Residency program.
According to Buterin, the co-founder of Ethereum, "If these Estcoins are issued on top of a blockchain, then it would become easy and convenient to use them inside of smart contracts and other applications."
Indeed, it has been a busy time of late for Mr. Buterin. After we reported last week on some of the updates that he expects Ethereum to undergo imminently, Buterin met with the central bank of Thailand last week to discuss the possible integration of Ethereum and other cryptocurrency services such as OmiseGo with the country's finance sector as a way to improve its existing banking systems and financial platforms. OmiseGo is an Ethereum-based technology that focuses on efficient payment processing and which has recently expanded its operations across Asia, Thailand included. According to the OmiseGo team, "Through the network connected to the Ethereum mainnet, anyone will be able to conduct financial transactions such as payments, remittances, payroll deposit, B2B commerce, supply-chain finance, loyalty programs, asset management and trading, and other on-demand services, in a completely decentralized and inexpensive way." Thailand follows other countries in the region including South Korea, Japan and China to recently state its intentions to test possible applications of Ethereum to improve existing government infrastructures.
Another Asian country in the region, meanwhile, has also made significant and encouraging progress in its acceptance of cryptocurrencies. It was reported last week that Vietnam has approved a plan that could see the country formally recognise Bitcoin as a form of payment by next year. This news is especially significant as Vietnam held a notably conservative position regarding cryptocurrencies back in 2014. Today, that all seems to be changing for the better. Vietnamese Prime Minister Nguyễn Xuân Phúc has issued the country's Ministry of Justice with a request to assess the existing legal framework for cryptocurrency, and report its findings by August 2018. The task will be coordinated along with the State Bank of Vietnam, Ministry of Information and Communications, Ministry of Public Security, Ministry of Industry and Trade, and Ministry of Finance. It is believed that the assessment will form the basis to create new proposals for legal standards and laws pertaining to virtual property and digital currency. officials are also expected to soon begin work on a tax treatment for cryptocurrencies.
And finally, in what was perhaps the most amusing story of the week, was the news that the famous fast-food chain Burger King announced that it is now offering its own cryptocurrency in Russia. Named after its flagship burger, the Whoppercoin recently launched on Russian blockchain platform Waves and customers can obtain the coin on a special digital wallet upon buying a whopper. One billion token will reportedly be issued in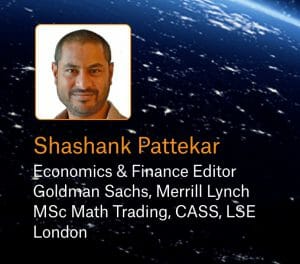 total, with a Russian Burger King spokesman stating that they will be used to pay for food at the restaurant as part of a new loyalty program. The news follows previous statements that Burger King in Russia would begin to accept Bitcoin at some point during the year in response to surging popularity of the digital currency. But it now appears that it has gone further and introduced its own coin – a clear sign that cryptocurrency could potentially be used for just about anything!