It was an eventful seven days for the token sales space, with easily the biggest news of the week being China's reported move to temporarily suspend all token sale events in the country, pending an internal regulatory review.
Reports first surfaced on Monday that China was considering the ban following news that the country's most important regulators, including the Securities and Futures Commission, the China Banking Regulatory Commission and others had held meetings to discuss the situation, and were looking to halt new offerings until their concerns about potential risks were alleviated. Chinese cryptocurrency exchanges that have shown support for token sales have ceased trading operations pertaining to the activity since then. In addition to the ban, China's "Remediation Office of Risks in Internet Finance" has also reportedly ordered that all token sales be investigated by regulatory authorities. Indeed, the National Internet Finance Association of China warned that such events may be misleading investors during the fundraising process.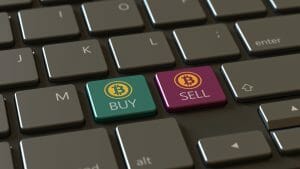 The new approach from the Chinese government appears to be at least partly in response to the growing number of pyramid schemes emerging in the country, which appear to be nefariously taking the form of token sale events. China's Securities Regulatory Commission is currently discussing this issue with several blockchain enterprises within the country. Andrew McCarthy, CSO of LakeBanker which is planning its own token offering this month, explained that "China is fighting hard against pyramid schemes and other sorts of financial fraud often associated with organized crime. If you're not yourself a criminal you should be happy they're doing this. ICOs are really a tiny part of the overall problem."
And that should be the key takeaway point from these developments. While it may seem that recent actions in China are somewhat heavy-handed and may slow down the pace of token sale growth going forward, the government is merely doing its job of ensuring that illegal activity is punished and that those who are in compliance with the rules remain protected. It seems likely that the ban is a stop-gap solution to allow regulators to fully ascertain how best to apply this separation between good and bad projects. Such rules, when applied in due course, will embolden the token sale market in China with a sense of maturity, legitimacy and permanency. It will provide considerable assurance to investors who are contemplating token sale participation that their event is "above board". Indeed, the China Internet Finance Association echoes this sentiment, recently asserting that member companies should remain cautious engaging in token sale activity, and that they should "take the initiative to strengthen self-discipline, to resist illegal financial behaviour."
Not to be outdone by China, meanwhile, the US has also taken some regulatory action recently, albeit not quite as comprehensive as its Asian counterpart. The Securities and Exchange Commission's Office of Investor Education and Advocacy issued a warning on Tuesday concerning token sales, and urged investors to beware of "potential scams involving stock of companies claiming to be related to, or asserting they are engaging in, Initial Coin Offerings." The Office also acknowledged common fraudulent activity related to new and emerging technologies, as criminals try to convince potential victims to invest money in scams. Such activity includes "pump-and-dump" schemes and market manipulation involving publicly traded companies that falsely claim to provide exposure to these new technologies.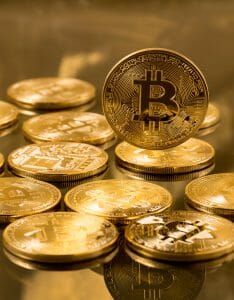 And Israel also saw significant movement on the regulatory front last week. The Israeli Securities Authority has created a committee dedicated to examining the applicability of domestic securities laws to token sale activity. As such, the group will compile a list of recommendations for potentially regulating this fundraising space, with a report due before the end of the year. In what seems a sensible move, moreover, authorities will reportedly assess the regulatory approaches taken in other countries to help inform their research. Given Israel's heavy focus on technology – and indeed, being home to several blockchain start-ups including Bancor which managed to raise $153 million in its token sale – the country's view towards regulating the space is among the most important worldwide.
But not all token sale activity last week was regulation-related. In early-July, we highlighted the potential token sale event being planned by social messenger company Kik. What was particularly special about this event was that it would be the first time a token offering would be provided by an existing company, rather than a new blockchain start-up. There appears to be considerable progress made since that announcement. Last week, Kik managed to raise $50 million during a pre-sale event from the private sale of its Ethereum-compliant token "Kin" to institutional investors. The company will now follow this pre-sale with a public token distribution event in the coming weeks, during which it aims to raise another $75 million through the sale of 1 trillion Kin tokens. With Kin being on the Ethereum blockchain and "ERC-20 compliant", it will also be possible for exchanges to list the token for trading, and allow redemption into US dollars.
The intention of the fundraising is to allow Kik to compete with more popular messaging services such as Facebook and WhatsApp. The company can currently boast of around 15 million monthly active users, 60% of whom are aged 13-24; and it now wants to use a token sale as a strategy to gain market share. Clearly if such a sale is proven to be successful, it will set a huge precedent for other existing companies across many industries to follow suit; in turn, the token sale space could very quickly be turned on its head with market growth likely to dwarf the figures we have seen thus far.
So as regulators continue to work to enhance the token sale space for issuers and investors alike, the Kik offering could be the first signs that the marketplace is ready for its next phase of maturity. Clearly there is a lot more to come from this exciting new world.