After several weeks of unabated growth, cryptocurrency markets finally took a breather last week. But that was not before new ground was reached once again. Indeed, Bitcoin managed to scale a historic new high above the $5000-mark, briefly reaching $5013.91 on Saturday before dipping towards the end of the week. Total capitalisation of all cryptocurrency markets, meanwhile, also broke new ground, reaching just shy of $180 billion at around the same time as Bitcoin pipped $5000, and then pairing gains with an approximate 10% correction. Investors should take note of this rare market dip, as potential buying opportunities across a range of coins are likely to open up over the next few days.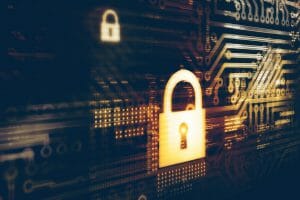 Eastern Europe has been particularly active during the last seven days as far as the blockchain and cryptocurrency space is concerned. "We can't keep cryptocurrencies under lock and key any longer – the phenomenon will keep advancing," was the assessment from Russian First Deputy Prime Minister Igor Shuvalov, who last week lent explicit support for the creation of a "crypto-ruble", under the proviso that certain security measures were put in place. According to Shuvalov, "This theme will develop…but it should develop in such a way that the national economy cannot be put under attack, but rather make it stronger."
The Deputy PM's support follows a series of noises made by Russia that indicate a distinct reversal in its view towards digital currencies. Earlier this year, the deputy chief of the Bank of Russia suggested that implementation of a national cryptocurrency was "only a question of time", while Shuvalov has also confirmed that the government may invest in cryptocurrency mining resources, which comes shortly after an aide of President Vladimir Putin stated that he was designing a Bitcoin mine.
Elsewhere in Russia, Ethereum signed a partnership with Development Bank Vnesheconombank (VEB) on Wednesday, whereby it will support the bank's new blockchain research centre, and provide specialist training for distributed ledger technology and the Ethereum platform.
Ethereum founder Vitalik Buterin sees the collaboration as providing "a unique opportunity to engage in research and development on the use of blockchain technology for public administration and accelerate the adaptation of this technology to government organizations in the Russian Federation".
Russia's neighbour Ukraine, meanwhile, is closing to deciding the legal status of digital currencies, with the Ukrainian Cabinet of Ministers on the Financial Stability Board reaching an agreement last week to conclude with a final decision in three weeks. According to the parliament's People's Deputy, Olexandr Danchenko, the decision will be made in following consultation with Ukraine's Ministry of Finance, the National Bank of Ukraine (NBU), the Ukrainian parliament and the blockchain community.
NBU deputy chairman, Tymofiy Mylovanov, acknowledged that decision-makers understand the importance of blockchain and cryptocurrencies as innovative technologies, and that it is of paramount importance to develop the industry, as well as offer appropriate regulatory support and prevent potentially unlawful actions. And National Securities and Stock Market Commission (NSSMC) chairperson, Timur Khromaev also chimed in to assert that the industry is already a significant component within Ukraine's financial market infrastructure.
Russia is not the only country to have shown support for a national cryptocurrency. Over the weekend, it was revealed that India's Institute for Development and Research in Banking Technology (IDRBT) – a group founded by the country's central bank – plans to launch a new blockchain platform. This group has previously released a white paper on blockchain which promotes the possibility of India using the ledger technology to digitise the Indian rupee. Indeed, such a proposal may prove particularly useful to India, a country which has been pushing to demonetise large bank notes in recent months. Prime Minister Narendra Modi has also called for India to embrace digital money. The IDRBT now aims to launch a spectrum of banking-related services on top of the new proposed blockchain, and believes that "blockchain has matured enough…which makes this an appropriate time for initiating suitable efforts towards digitising the Indian Rupee through blockchain".
A major new cryptocurrency is also in the pipeline in the world of financial services. It was announced Six of the world's biggest banks – Barclays, Credit Suisse, Canadian Imperial Bank of Commerce, HSBC, Mitsubishi UFG and State Street – are joining forces under a project led by Swiss banking giant UBS to design a new blockchain-based digital currency. The "Utility Settlement Coin" (USC) is intended to be used to clear and settle financial transactions using blockchain, which in turn will reduce the time, cost and capital required for the post-trade clearing and settlement process. The USC will purportedly allow banks to transfer value quickly; can be converted into fiat currency at central banks; and will be stored on the blockchain, thus enabling them to be easily swapped for securities being traded. The project's existing members include Deutsche Bank, Banco Santander, BNY Mellon and NEX – the addition of the six new banks, therefore, will add considerable support to its overall progress.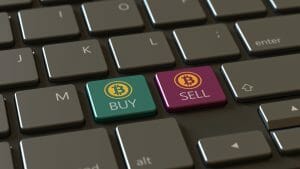 While blockchain technology underpins the boom in cryptocurrency markets, many policymakers also hope it can solve some of the most persistent and complex problems the world is currently experiencing. And that includes humanitarian problems. On Wednesday, it was reported that a blockchain taskforce from within the European Parliament is keen to explore whether blockchain could be employed to provide refugees with digital identities. According to recent EU budget publications relating to the EU pilot project, Horizontal Task Force on Distributed Ledger Technology, lawmakers are considering just such a proposal, "One specific use case that ought to be explored is the potential of [distributed ledger tech] based solutions for the management of the situation of refugees. Many refugees, and people in refugee-like situations, are unable to prove their identity or access essential services."
Ostensibly, such an initiative would help refugees to gain a formal ID, which in turn would be of benefit when opening a bank account, accessing healthcare and seeking legal representation. The news follows reports earlier this year that the United Nations is using Ethereum to provide funds to refugees from the Syrian War. Since then, it is believed that 7 UN groups are exploring how blockchain could solve problems relating to identity and micropayments.
Last week saw Chinese authorities visit the US on a blockchain fact-finding trip. Representatives from China's central bank including director of the People's Bank of China's Digital Currency Research Institute Yao Qian, as well as several from research organisations including Shanghai New Financial Research Institute (SFI) and Peking University Digital Finance Research Center (IDF), visited San Francisco to meet notable blockchain companies. The representatives' itinerary included meetings with lending company Prosper, blockchain startup Circle, cryptocurrency exchange service Coinbase and blockchain payments firm Ripple. Qian reportedly stated that "the issue of legal digital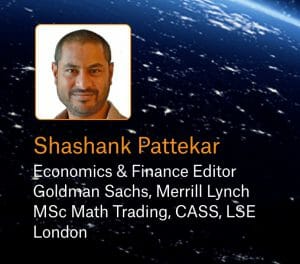 currency is of great significance" for China, and also emphasised the need for financial stakeholders to devise a strategy for blockchain technology. Clearly, greater cooperation between China and the US would be a significant boost for the tech industries. And with Ripple and Coinbase being among those to meet the delegation, such cooperation certainly bodes well for mass market adoption of cryptocurrencies.