Another eventful week has been and gone in the world of token sales, with China's decision to temporarily suspend such activity still very much looming over the industry. Indeed, it appears several countries around the world have recently responded to the rising profile of token sales, with numerous regulators coming out in the last week with their own interpretations and assertions concerning token sales.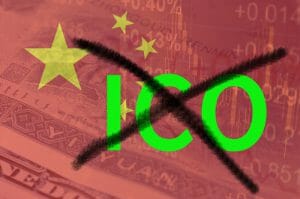 As far as China is concerned, the central bank and government agencies announced on Monday that token offerings are prohibited, effective immediately. As we emphasised last week, authorities are particularly concerned with illegal conduct stemming from such fundraising activity, rather than with the inherent concept of token sales; indeed, Monday's announcement confirmed this, with authorities expressing concern for "illegal sale [of] tokens, illegal securities issuance and illegal fund-raising, financial fraud, pyramid schemes and other criminal activities." The joint statement also urged the importance of strengthened judicial cooperation and "strict law enforcement." Regulators have also demanded that funds raised through token sales be returned to "protect the interests of investors and properly handle the risks", with potential punishment for non-compliance.
What's more, media was reporting that a list has surfaced containing the names of 60 companies that have held token offering-related activities inside the country. The list is supposedly a leaked letter from the Chinese government to the Chinese province of Fujian, referencing the list of 60 companies and fundraising platforms, and stated that guidance about how to monitor exchanges and trading platforms will be arriving in due course.
On the plus-side, however, it appears that China's ban may only be a stop-gap solution, and token sales could well resume shortly. According to Hu Bing, a researcher at the government supported Institute of Finance and Banking, the ban on token sales is only temporary. Bing was interviewed on Chinese television last week, and explained that the suspension will only remain in place until local financial regulators introduce necessary regulatory frameworks and policies for both investors and projects. Bing reportedly stressed the point that this was only a "pause" in proceedings, and that the government intends to resume the activity in the near future. Moreover, he alluded to the possibility of allowing token offerings to raise money in a controlled environment, specifically via a licensing programme; such a method would likely be similar to the one adopted by the BitLicense programme of New York State Department of Financial Services (NYSDF), it is believed.
China's immediate neighbour Hong Kong, meanwhile, issued its own statement on the activity. On Tuesday, the Hong Kong Securities and Futures Commission (SFC) regulatory authority explained that certain digital tokens may be considered securities as defined in the Securities and Futures Ordinance, making them subject to Hong Kong securities laws. Although the SFC does not consider all virtual commodities to be securities, it did state that some tokens offered through crowdfunded token generation events may represent shares, equity, or ownership rights. It also stated that in some instances, the digital tokens may be considered debentures, liabilities, or debt owed by the issuer; in other cases, digital tokens may be considered a "collective investment scheme (CIS)." So, it appears for the time being that rather than banning token sales outright, Hong Kong is taking the route that has recently been taken by the US, Singapore and Canada (all of which we have outlined in previous reports) – namely, that certain tokens could be classed as securities and are therefore subject to Hong Kong's securities laws.
And both South Korean and Malaysian regulators got in on the action last week as well. The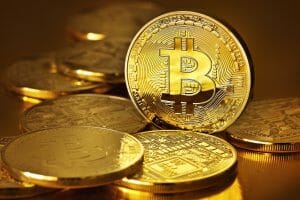 South Korean digital currency task force – comprising the central bank, financial regulators and cryptocurrency companies – held a joint meeting to discuss the introduction of stricter regulation and monitoring of virtual currencies. The possibility of banning of token sale fundraising platforms due to violations of the Capital Market Act was discussed but nothing concrete was concluded. Under the law, raising funds through stock issuance using cryptocurrencies is considered an illegal act. And Malaysia's Securities Commission, which oversees and enforces financial regulation, issued a statement warning investors of the risks involved in token sales, with emphasis on the fact that the events may be unregulated, possibly exposing investors to fraud. With the operators of token sales most likely to be based outside of Malaysia, moreover, recovering investments would then be "subject to foreign laws or regulations." As such, the statement recommends that investors be watchful and
"carefully weigh the risks before parting with their monies".
But it was not all regulatory issues last week. On the contrary, much news came out to suggest that token sales remain as strong and as popular as ever. Popular Bitcoin website CoinDesk, for instance, released its "Q2 2017 State of Blockchain" report on Wednesday, which provides an overview of key trends, data and events within the world of blockchain, cryptocurrency and token sales for the second quarter of 2017. Among the most notable findings was that the rate of token sale growth exploded during the three-month period. Approximately $797 million was raised through the funding model during the period, with July seeing the most sales volume of any month, recording more than $500 million. According to CoinDesk, "The supply of new tokens exploded and crowdfunding and investment returns stunned the world", while particularly impressive was the just how much more popular token offerings were within the blockchain industry as a means of fundraising, when compared with traditional venture capital funding. Token sales "emerged in Q2 as the world's most important crowdfunding tool, outstripping all-time successes of Kickstarter and any other platform", CoinDesk concluded.
And it would appear that the pace of token sale activity is not about to slow down anytime soon, especially given that the Filecoin event finally ended last week, one month after it began on August 10th. Overall, the blockchain-based data storage network company managed to raise $205.8 million from the token sale itself which, when added to the $52 million that was collected in Filecoin's pre-sale event, resulted in a staggering $257 million being raised. This figure is greater than the current token sale record of $232 billion held by Tezos since July. Filecoin's token sale was notable for being SEC-compliant, as well as for only being accessible by accredited (mostly institutional) investors.