It was a lively week across the token sales complex, with further regulatory clarity being provided by countries and central banks around the world. But it has not just been the usual authorities that have provided their assessments of token sales in recent times. Last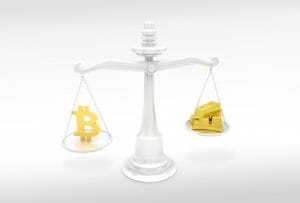 week, the innovative fundraising mechanism received a welcome, albeit unlikely boost from the United Nations Children's Fund (UNICEF), the UN project that aims to provide assistance to children around the globe. UNICEF said that it is open to exploring how it might be able to issue a custom cryptocurrency in order to bolster its overall mission, or that of its partners' projects. Although the interest may come as somewhat of a surprise, UNICEF's favourable position falls in line with the UN's strong interest in becoming a leading adopter of blockchain. Indeed, this year alone has seen the global agency make its first investment in the technology, as well as explore a cryptocurrency-backed investment fund.
According to Chris Fabian, the co-founder of UNICEF Ventures, "If we are in a place to look at designing our own token, look at others to help design theirs in a way that we can be a part of, and potentially also have a crypto-denominated investment fund, those would all be things that would be on our roadmap for the near future." Fabian believes such a move would simply be part of a much greater investment outlook that UNICEF has for blockchain, with the project's venture capital arm already operating on the basis of maximising profits, and the significant efforts it has made towards learning how to utilise blockchain itself.
Abu Dhabi has become the latest major financial centre to reveal its views on token sales, with the Financial Services Regulatory Authority (FSRA) of Abu Dhabi Global Market (ADGM) publishing its approach on Monday, under the Financial Services and Markets Regulations (FSMR). According to Mr Richard Teng, Chief Executive Director, FSRA of ADGM, token offerings "have transformed the capital formation landscape and global regulatory frameworks are evolving to adapt to such innovation." Teng added that those exploring the issuance of tokens that offer real value to the market "are encouraged to engage us early to gain insights into the applicable regulatory regime".
The FSRA also admits that token sales do not always fit perfectly into existing regulatory classifications, and as such, a one-size-fits-all approach is unlikely to be the most ideal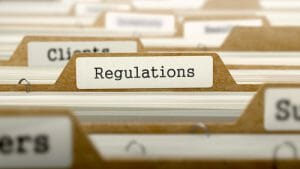 method. Moreover, those offerings which consist of tokens that possess the characteristics of specified investments will be treated as such within the FSRA's regulatory framework. Cryptocurrencies in general within the jurisdiction will also be treated by the regulator as commodities.
Lithuania's central bank, meanwhile, has also issued new official guidance to those citizens intending to organise a token sale event in the country. According to the 4-page note released by the bank, banks are likely to be prevented from working with cryptocurrencies, while token sales could be subject to several national laws depending on the characteristics of the project and the function of the token itself. Board member Marius Jurgilas opined, "Notwithstanding the fact that such activities are not regulated, in their essence, they are the raising of funds from investors, often unprofessional, to finance some activity. Since the risk of losing investors' funds and other risks are particularly high, our position is that such offering, in certain cases, should be subject to investment related legislative requirements and restrictions."
The bank also stated that Lithuania's laws governing securities, crowdfunding, collective investment schemes and the offering of financial services more broadly could impact the blockchain use case, although at present there remains no specific regulatory item covering token sales. As specified in the note, "when deciding on the application and scope of specific legislation of the Republic of Lithuania for specific ICO, the conditions of the relevant ICO should be analysed and assessed."
Retail giant Overstock.com is set to launch a new regulated token exchange with its own token sale. The event will mark the opening of the exchange, which will be the first to only trade tokens marked as securities by the US' Securities and Exchange Commission (SEC). Given that this project will run under Overstock's capital markets arm, tØ, the new token also goes by the same name and can be bought by users in order to pay for future services. According to Overstock CEO Patrick Byrne, the token sale should raise between $200 million and $500 million, while the token itself will be classed as a 'utility coin', rather than a security which in turn would distinguish it from the other tokens on the exchange. Given that tØ is already SEC regulated, Byrne said
"We took something that was already legit and legal, and we just adapted it so it could handle blockchain." The platform is reportedly expected to launch along with the new token "before Thanksgiving,".
The SEC itself, moreover, appears to be staying on top of things with regards to adding legitimacy to the token sale space. The regulator last week charged an entrepreneur and two firms with scamming investors via two token offerings that were supposedly backed by tangible investments including diamonds and real estate. But according to the SEC, Maksim Zaslavskiy and his firms have been selling unregistered securities, and telling investors in Diamond Reserve Club and REcoin Group Foundation that they would gain considerable earnings from the firms' operations, when in fact the company does not have any real operations, nor do the digital coins being sold actually exist.
Zaslavskiy marketed REcoin as "The First Ever Cryptocurrency Backed by Real Estate", and that the company had a "team of lawyers, professionals, brokers, and accountants" that would be investing the token sale's proceeds into real estate, but in reality, none had been employed or even consulted. Zaslavskiy also claimed between $2 million and $4 million had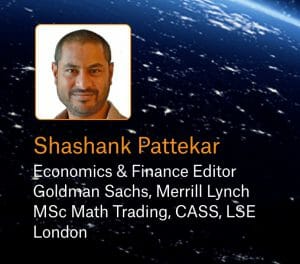 been raised from investors, although the true figure was closer to only $300,000. Diamond Reserve Club, meanwhile, claimed to invest in diamonds and receive discounts with product retailers for individuals who buy "memberships" in the firm. But the SEC alleges that Diamond and Zaslavskiy have not bought any diamonds nor engaged in any commercial operations. As such, The SEC obtained an emergency court order to freeze the assets of Zaslavskiy and his firms.