2017 is almost certain to go down in historical record as the year in which interest in token sales truly took off. A mere glance at the meteoric rise of funds raised cumulatively by token sales during this year alone shows just how popular this new, revolutionary fundraising mechanism has become. The last few months in particular have experienced a massive surge in investor interest: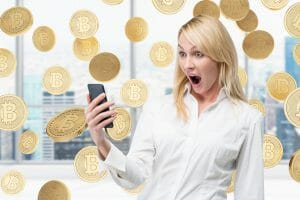 Perhaps it was the second quarter of the year that could be described as a "watershed moment" for token sales. According to popular cryptocurrency website CoinDesk, new blockchain-based projects raised a whopping $797 million during the April-June period via this method, compared to just $235 million that was raised by the more traditional channel of venture capital funding. As such, it has become clear that token sales are now becoming the preferred choice for blockchain companies to receive funding.
As a reminder, a token sale is an online fundraising event held across a few days or weeks by a new blockchain-powered company, through the issuance of its own unique cryptocurrency tokens. The funds generated from the purchase of such tokens by investors are then used to finance the start-up's ongoing development.
The first token sale of note was conducted back in 2013 by a company called Mastercoin. The event raised over 5000 Bitcoins in funding. A succession of token sale events then followed in 2014, with the Ethereum platform being a particularly noteworthy offering from that year. Ethereum's token sale between July and September set a new record at the time of $18.4 million raised, although this has since been broken on several occasions. But it was not until 2017 that growth in token sales truly gathered pace. Fundraising records have been frequently broken during the nine months so far, with Swiss blockchain company Tezos raising the most to date – a staggering $232 million in July.
There are several reasons for this recent surge in token sale activity. For a start, it is no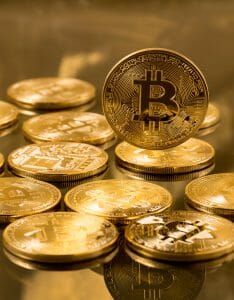 coincidence that the acceleration has coincided with soaring interest in cryptocurrencies and blockchain. With Bitcoin's price hitting the stratosphere, and the market capitalisation of the entire cryptocurrency market hitting $180 billion in early-September, substantial returns are being routinely generated for cryptocurrency investors.
As such, the very notion of creating tokens has become an ostensibly more profitable one. What's more, evidence of the token sale events themselves ultimately being lucrative is now consistently mounting, which is undoubtedly inducing more blockchain start-ups to host their own token events. Such events offer early investors a chance to purchase tokens at a favourable price. Once the token price appreciates as a result of trading on the secondary market, incredible profits are often realised. For instance, Ethereum's token price is currently trading at almost $300; that's over 94000% more than the $0.31 that each token was sold for during the initial offering back in 2014. Other major blockchain projects including NEO, Stratis, IOTA and Lisk have all generated a similar magnitude of gains.
In addition, an ever-increasing number of influential organisations across the world – including governments, central banks, financial institutions and a diverse range of industries – now acknowledge the power of blockchain to transform the future and create entirely new business models built on decentralisation. One can reasonably argue that the technology is fast-approaching a critical mass, a point at which its adoption becomes commonplace. This rapidly-growing commitment to the technology, therefore, is encouraging the emergence of new blockchain start-ups; in turn, more token sale events are being facilitated – and more investor funds are thus entering the space.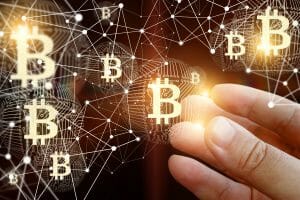 Creating a token sale has, moreover, become significantly easier in 2017, which further explains the spectacular growth rates we are now witnessing. Ethereum has especially made running a new token sale much simpler. The creation of the ERC-20 token has provided a standard format for new blockchain companies to clone their own tokens to be able to run on the Ethereum platform. With websites now emerging that enable the creation of tokens for this purpose, running an ICO on Ethereum is now a considerably more straightforward process.
Many of the most important issues concerning token sales in recent months have been related to regulation. It was the findings of the US Securities and Exchange Commission in late-July that got the ball rolling. The SEC's investigation into The DAO – a company which hosted a token event last year on the Ethereum platform – led to the conclusion that the tokens being offered were classed as "securities", and therefore subject to US federal securities laws. This means issuers of blockchain-based securities in the US must register offers and sales of such securities unless a valid exemption applies, and that those participating in unregistered offerings may also be liable for violations of the securities laws.
Since then, a number of major jurisdictions have followed a similar path to the SEC, with Canada, Singapore and Hong Kong among the countries to now also class digital tokens under their respective definitions of a "security". China has taken an alternative route by banning token sales in the country outright. At this stage, it remains unclear how long the ban will remain in place, but authorities have acknowledged that they are more concerned with the illegal activity that is reportedly emanating from such events (such as pyramid schemes and illegal methods of fundraising).
What seems likely to follow is a process of establishing regulatory clarity regarding the official status of various token offerings. While the SEC's ruling has provided some much-needed insight into how authorities across the world are likely to view token sales, more comprehensive regulatory frameworks are now likely to be in the offing. In turn, this should provide a much clearer guide for both token issuers and investors about the "dos and don'ts" of participating in such an event. And once clear guidelines are in place, it is highly likely that we will see the "smart money" move into the space – that is, funds from institutional investors. At this point, one might reasonably expect the token sale market to really boom.
In terms of the actual nature of token offerings themselves, we are also now seeing more companies aiming to follow the regulations from the outset. Filecoin, for instance, designed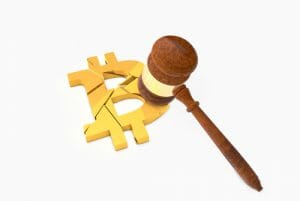 an "SEC-compliant" token for its funding event in August, which ended up raising over $200 million, and thus placed it just behind the Tezos token sale on the all-time leader board. The event was only accessible to "accredited investors", however, which prevented the general public was prevented from participating. But companies such as BlockMason are now aiming to resolve that constraint by designing a regulatory-compliant token sale that is also open to the public.
At present, therefore, we are seeing the maturation process of the token sale space taking hold. Unless a complete ban is in place, as is the case with China, it seems unlikely that we will see any significant slowdown in token sale events occurring. And as regulators establish rules to effectively weed out potential scams, token sales will only benefit by being given further legitimacy. With existing companies such as the messenger app Kik now opting to take the decentralised route and hosting their own token offerings, moreover, we may well end up seeing the token sale concept not being solely confined to new start-ups. As such, exciting times lie ahead.