Although Bitcoin fell agonizingly short of the $20,000 mark, it was another breath-taking week of gains for the world's leading digital currency – as well as for the entire cryptocurrency complex. Nearly every coin registered double digit returns, with Litecoin being a star performer among the biggest currencies. With the aggregate market capitalization having recently breached $600 million, moreover, the cryptocurrency market as a whole is now more valuable than Facebook. That is some feat!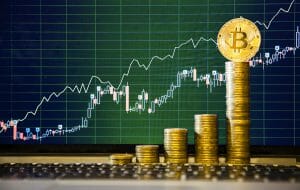 And while some may think Bitcoin is entering 'bubble' territory, it seems that the majority of investors are expecting even more stratospheric returns next year. According to a recent survey, most US-based Bitcoin investors are expecting the world's dominant cryptocurrency to perform better in 2018, compared with this year's seventeen-fold gains. Digital student loan company LendEDU has polled over 500 Americans and found that roughly 77% of respondents expect the Bitcoin's price to go more rapidly than it did in 2017. Indeed, nearly 75% of participants are planning to increase their Bitcoin investments next year, while only 10% do not plan to do so.
Other findings from the survey include the fact that 31.5% of respondents plan to sell at least some of their bitcoin in 2018, with 40% against selling and 28.5% being unsure. 51% are anticipating making at least one physical purchase using the cryptocurrency, with 30% being unsure if they would or not. Meanwhile, LendEDU itself believes that regulation could help stabilize Bitcoin's price, but that excessive regulation could go against the cryptocurrency's founding core principles, and thus repel some investors. Of the survey respondents 50% would not like to see more regulation, while about 30% want more rules.
And somewhat encouragingly given the economic quagmire it currently finds itself in, Venezuela is seeing adoption of Bitcoin at record levels. Indeed, given the country's hyperinflation which has rendered the national currency the bolivar practically worthless, many Venezuelans now consider Bitcoin to be a genuine life-saver. Reports last week emerged of ordinary Venezuelan citizens using Bitcoin for almost all their transactions; indeed, one story emerged of people being unable to find badly needed medications within the country over the last few year, but now they can purchase them online from abroad with Bitcoin and use courier services to deliver them to the country.
Russia's biggest bank, Sberbank, has now began its own blockchain educational
programme. With the number of blockchain-related projects initiated at the bank having climbed significantly throughout the year, the academy of technology and data at Sberbank's university now welcomes the educational blockchain programme, which aims to boost the involvement of top management with blockchain projects, as well as promote the use the technology with efficiency. The course will also provide a general overview of the major blockchain projects and platforms, information regarding potential applications of blockchain for financial markets, and the legal and regulatory aspects of blockchain and cryptocurrency.
In November, Sberbank was the first Russian bank to adopt the pilot bank-to-bank transaction on the base of IBM Blockchain platform and HyperLedger Fabric. And according to the head of Sberbank SIB Igor Bulancev, the bank sees massive potential in the development of blockchain economy and thus wants to work closely with "corporate clients, governmental entities and financial institutes for wider implementation of blockchain technology". Bulancev added that the bank is currently focused on development of the programme for internal corporate use only, "but in future, we may consider the possibility to share our knowledge and experience with the professional community."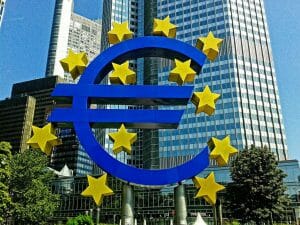 The European Union has agreed on implementing some rule changes in order to designed to prevent criminals and terrorists from using digital exchange platforms for terrorism and money laundering. EU lawmakers announced on Friday that "more transparency to improve the prevention of money laundering and to cut off terrorist financing" will be introduced, according to Justice Commissioner Vera Jourova. Specifically, the rules will require wallet providers and cryptocurrency exchanges to take the appropriate steps to properly identify customers. In addition, restrictions on pre-paid credit cards will be imposed, while transparency requirements for trust beneficiaries and companies will be strengthened.
The new rules come more than two years after the European Commission recommended that action should be taken following the 2015 terror attacks in Paris. With some countries opposed to changes in certain rules, however, the negotiations have taken considerable time and debate before being finalized. The new measures will now be taken up by EU member states, with legislators in those nations having 18 months to adopt the proposals and pass them into law.
The European Parliament has also given a big vote of confidence to cryptocurrencies, with members declaring last week that digital money is here to stay. MEP Sorin Moisa led discussions at a policy dialogue organized by ORCA Alliance and EU40 at the European Parliament on Saturday, arguing for clear policy framework for the cryptocurrency market one that should be aimed at "eliminating the impostors and revision of the Anti-Money Laundering Directive which will help to kick-start this process". And fellow MEP Eva Kaili backed this up by saying that cryptocurrencies will increase decentralization and thus lower the need for centralized intermediaries, but cautioned that policymakers should perhaps wait for more testing to be conducted by the market.
Meanwhile, Peteris Zilgalvis who is the head of Start-ups and Innovation for DG CONNECT at the European Commission, observed that the Commission is approaching the space from an innovation perspective, acknowledging that a "Blockchain Observatory" will be launched in January 2018 and will see "a close collaboration with innovators and look at the different use cases of cryptocurrency and decide whether it will be worth intervening or leaving the market alone". A FinTech Action Plan that will be published by the Commission in March 2018 will also touch upon this issue.