As the world of cryptocurrency, fintech, blockchain, artificial intelligence and other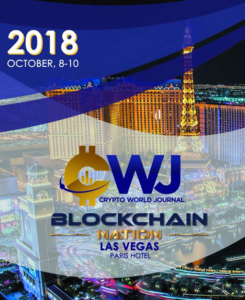 innovative technologies become more popular and penetrate new markets, a rise in the number of industry conferences has created a healthy competition for the attention of enthusiasts. Blockchain Nation, the conferences that have been identified by major news outlets such as Yahoo! Finance and Fortune, as providing interesting and significant content is excited to announce that they are open for business in Las Vegas. Blockchain Nation Las Vegas, "The Conference that Matters," will be held October 9th and 10th, at the Paris Hotel, in the heart of The Strip, in Las Vegas, NV.
With a goal of "Building a Better Blockchain Community," Blockchain Nation Las Vegas will feature business leaders and legends, key government officials, high net worth investors, top industry attorneys and influencers such as: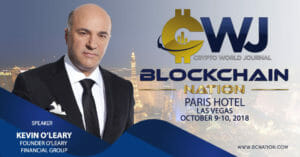 Legendary investor and "Shark Tank" shark, "Mr. Wonderful," Kevin O'Leary
Former White House director of economic policy & managing director at Tiger hedge fund, Todd Buchholz
Anti-virus and cyber security pioneer, investor and presidential candidate, John McAfee
Global Head Oracle Innovation and Global Startup Ecosystem, Shaloo Garg
Bitcoin Foundation Board Member, Vinny Lingham
Former Prime Minister of Estonia, Taavi Roivas
Fluree CEO and tech investor, Andrew "Flip" Filipowski
Managing Partner at Doyle Capital Management and Co-author, Cryptoassets, Jack Tatar
& many more…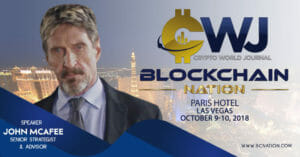 Blockchain Nation Las Vegas will have a unique "Innovator Competition" where projects will be exposed to the billions of investment dollars in attendance and have the chance to compete for up to $1 million in investment from the event organizers, and be evaluated and advised by the panel comprised of industry experts, successful entrepreneurs and celebrities, including Vinny Lingham and Kevin O'Leary.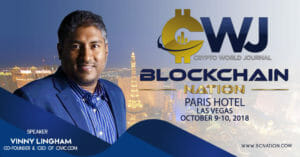 This gathering of the minds will be one of the most educational, entertaining, inspirational and productive conferences in the history of the industry. With great speakers, the most relevant topics, an extraordinary networking private pool party with celebrity entertainment and fireworks, an epic VIP experience, and billions of investment dollars in attendance, Blockchain Nation will be a conference that you do not want to miss!
For more information on becoming a media partner, a sponsor and /or attending Blockchain Nation, please visit our website –  Blockchain Nation
"The Conference That Matters"
Network. Learn. Become More.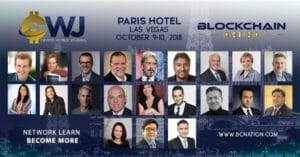 Contact
CWJ Blockchain Nation
Yuliana Umanets, 302-213-8136
**@bc******.com